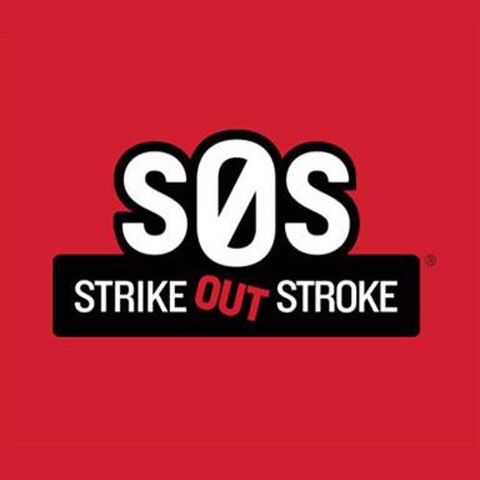 Strike Out Stroke
Each year an estimated 700,000 people in the United States suffer a stroke. Approximately 543,000 survive with a wide degree of disabilities making stroke the leading cause of adult disability in America and the 5th leading cause of death.
To address this severe deficit in awareness, United Stroke Alliance initiated the first SOS in 2009. Since that time, USA has been building the foundation of a national stroke awareness initiative through events at Major and Minor League Baseball games called Strike Out Stroke™.
Education
The primary focus of the event is to educate the fans and the listening population of the symptoms of stroke and the need for immediate medical treatment through 911. Today, the acronym that best describes the signs of stroke, BE-FASTER! is distributed to attending fans (magnets, tee shirts etc.)
While each event is unique, most are a collaborative effort with community stroke center hospitals, rehabilitation facilities, EMS organizations, stroke advocates, stroke support groups, large community employers, local media and of course the participating ball club.
Typical events might include:
Ticket sales tracking through a "stroke" code Description
Information on BE-FASTER! is distributed to attending fans (magnets, tee shirts etc.)
Pre and Post game promotion of event and BE-FASTER! messaging via PSA's and media interviews
Pregame activities recognizing stroke survivors and first pitch of the ball game by a survivor
Kiosks for blood pressure checks and stroke risk scores for fans
BE-FASTER! digital scoreboard and marques messages throughout game